Have you ever found yourself wondering what is chicken tenderloin? If so, read on to find out exactly what chicken tenderloin is, learn how to cut chicken tenders, and get handy tips for storing and freezing chicken tenders.
Suitable for gluten free, low carb, Keto, Paleo, and Whole30 diets.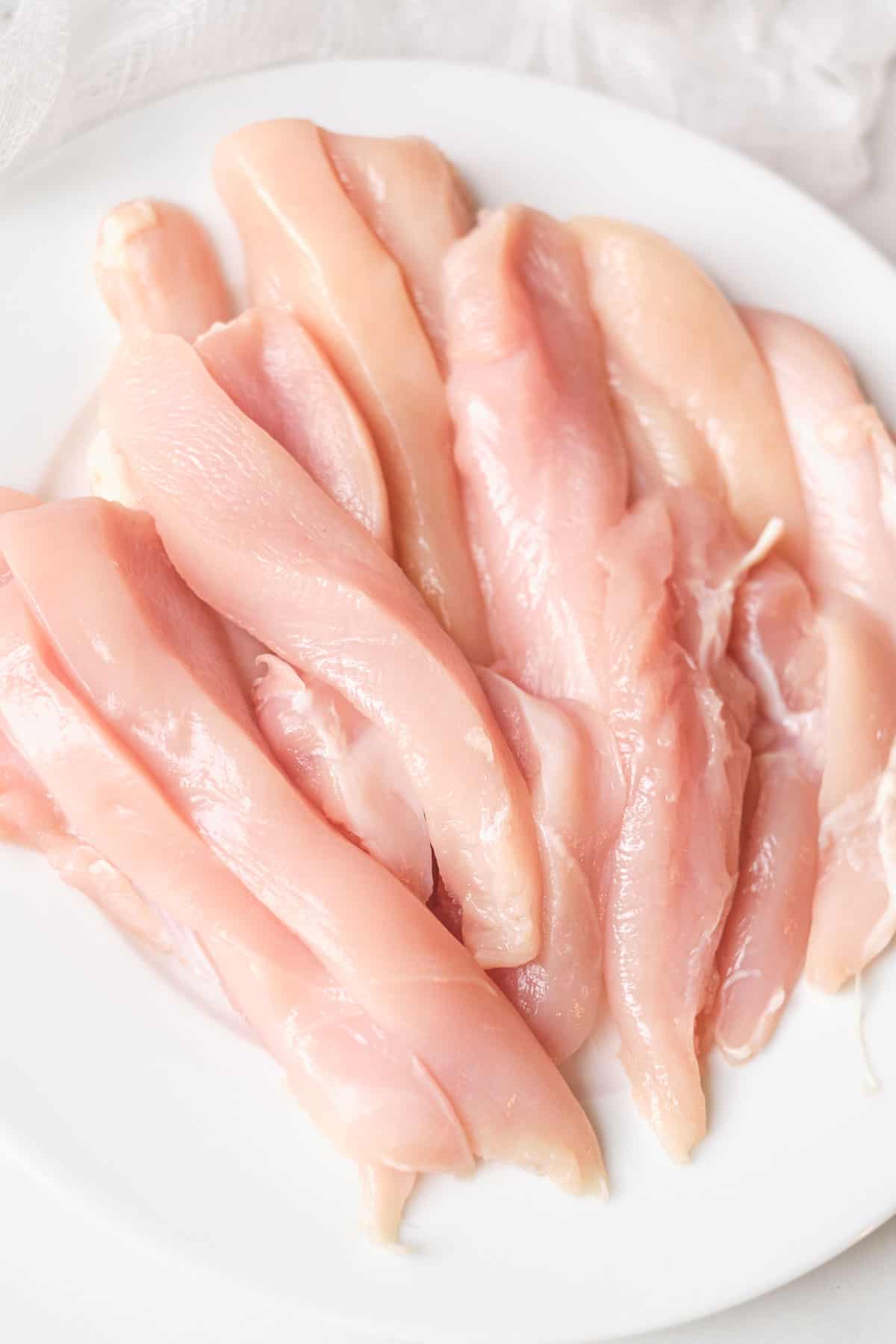 Chicken tenderloin is a true dinner classic. It's so versatile and goes with just about everything.
You'll be sure to please everyone when you prepare chicken tenderloin, whether it's served up as kid-approved chicken tenders or as a flavorful main course like these Honey Garlic Chicken Tenders, to impress dinner guests.
What Is Chicken Tenderloin?
True chicken tenderloin is a muscle located behind the chicken breast located close to the bone. Each chicken has two tenderloins. When you purchase whole chicken breasts, the tenderloins may be included, and you will see that it's attached by a thin membrane.
The tenderloin is considered the most tender part of the chicken, which is where the name tenderloin comes from. Chicken tenderloins are also called tenders, strips, goujons, chicken fingers, fillet, and tendies.
You can purchase chicken tenders in a package, but they are often more expensive. An affordable alternative is to buy whole chicken breasts and cut them into chicken tenders yourself. Then you can make these delicious Instant Pot Chicken Tenders.
So much yum.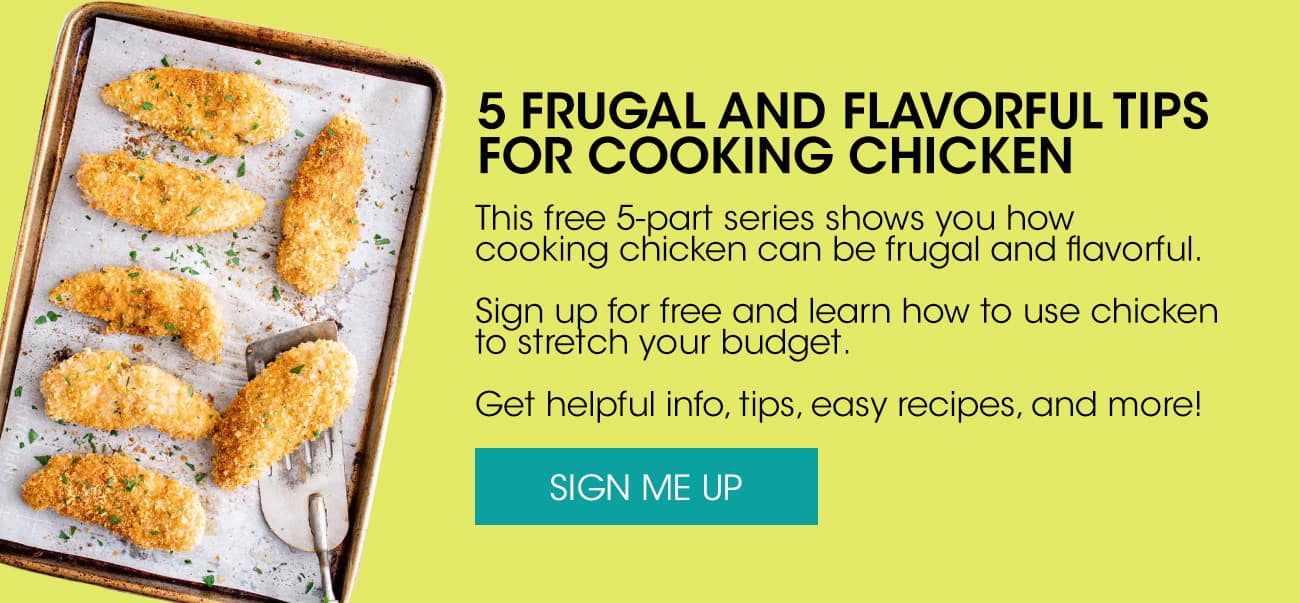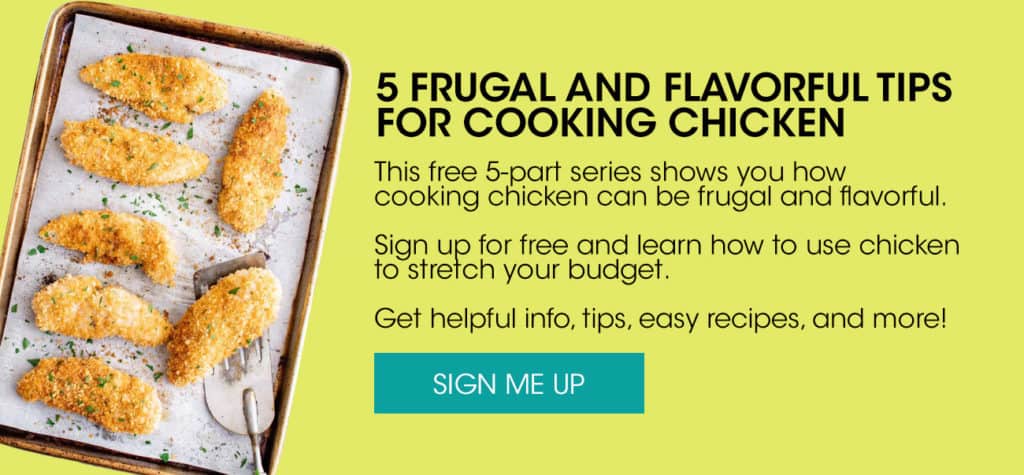 How To Cut Chicken Tenders
Use a cutting board and a sharp knife dedicated to poultry to prevent the spread of bacteria.
Begin by removing excess fat from boneless, skinless chicken breast.
Slice the chicken against the grain and cut it into strips of equal length and thickness.
Wash your cutting board and knife with hot, soapy water.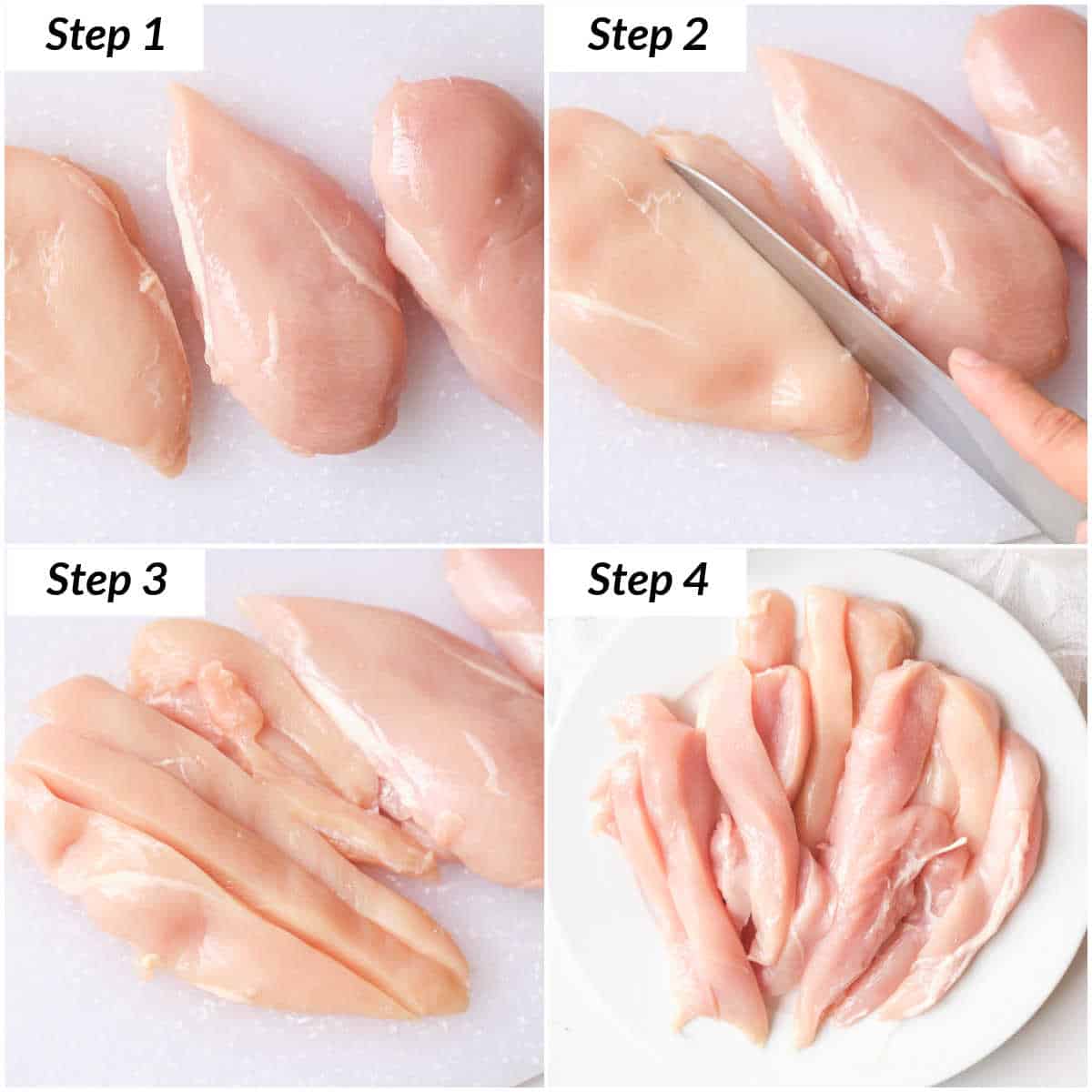 Tips For Chicken Tenders
Cut chicken strips into similar-sized pieces for even cooking.
Always dry the chicken tenders well with paper towels before coating it with batter or spices or breadcrumbs.
Always check for doneness with a meat thermometer. Chicken should reach 165F / 74C before removing it from the oven.
Budget-Friendly Tips
Buy Chicken In Bulk – Purchase chicken in bulk when especially on sale, cut into strips and store it in the freezer for later.
Freeze Leftovers – Chicken tenders freeze well and reheat easily for easy meals and snacks later on.
Freezing Tips
It's helpful to label your freezer-safe bags with the date before filling them.
Assemble chicken tenders in right-sized portions for easy defrosting later.
Wrapping chicken in multiple layers before freezing helps maintain quality and prevent freezer burn. Start with a layer of plastic wrap or aluminum foil, then place into the zip-top freezer bag.
Be sure to remove as much air as you can from each bag.

Pro tip: insert a drinking straw into the bag, zip it closed around the straw, then use the straw to suck out the excess air before removing and closing the bag completely.

After working with raw chicken tender, make sure to thoroughly wash your hands with warm, soapy water and disinfect your work surface.
Prep Ahead and Storage
Prep Ahead – prepare several portions of raw chicken tenders in advance that you can package and freeze for making into meals later.

Slice chicken breast into tenders following the instructions above.
Assemble right-sized portions, wrap in plastic wrap and transfer into freezer-safe bags.

Storage – chicken tenders are such a great meal prep solution, as they keep well both frozen or refrigerated.

In the Freezer: raw chicken tenders can be stored in the freezer for up to 3 months.
In the Fridge: store leftover cooked chicken tenders in an airtight container inside the fridge for up to 5 days.
FAQs
Difference Between Chicken Breast vs Tenderloin?

The tenderloin is a muscle located behind the breast. They are more narrow and much smaller than chicken breast and are considered to be the most delicate part of the chicken. Chicken tenderloin also tends to be slightly less lean than chicken breast.
How Long Should You Cook Chicken Tenderloin?

Cook times will vary depending on the size of the chicken tenders, temperature, and cooking method.

As a general guide, bake chicken tenderloins in a 375F / 190C oven for 20-25 minutes, or until the internal temperature reaches 165F / 74C.
Chicken Tender Recipes
Learn How To Cut Chicken Breast Into Tenders
Time needed: 10 minutes
How To Cut Chicken Tenders
Prepare your workspace.

Use a cutting board and a sharp knife dedicated to poultry to prevent the spread of bacteria. 

Prepare the chicken.

Begin by removing any excess fat from your boneless, skinless chicken breast.

Cut the chicken tenders.

Slice the chicken breast against the grain, creating strips of equal length and thickness. 

Clean up.

Thoroughly wash the cutting board and knife with hot, soapy water.