Chicken wings are a one of those beloved foods that seems to put a smile on everyone's face. Affordable and versatile, they are equally great for serving up as an easy family dinner, party appetizer, bringing to potlucks and packing on picnics, and of course no game day gathering would be complete without at least one platter of wings.
There are so many ways to cook chicken wings too. Which is exactly why I've gathered up what I think are the very Best Chicken Wings Recipes to share with you. Whether you like 'em sweet and smoky, tangy or spicy, there's a recipe to suit everyone's taste, and for every style of cooking!
And if you're a fan of that classic Buffalo chicken flavor, then you'll want to check out my awesome Instant Pot Buffalo Chicken Dip and Crockpot Buffalo Chicken Dip recipes, these delicious Buffalo Chicken Sliders, and this irresistible Buffalo Chicken Mac and Cheese.
Winner, winner, chicken (wing) dinner!
Chicken Wings Recipes – By Method
Make Instant Pot Coca-Cola Chicken Wings with just 6 ingredients and a minimal amount of prep work. These family-approved flavorful wings will be ready to devour in less than 25 minutes too!
Deliciously sweet and sticky Air Fryer Chicken Wings are super easy to whip up with everyday ingredients thanks to the air fryer. The perfect appetizer, game day snack, or family-friendly dinner.
These Grilled Chicken Wings have perfectly crispy skin on the outside and are tender and juicy on the inside. Fire up the grill, because this grilled chicken wings recipe is worth getting fired up for!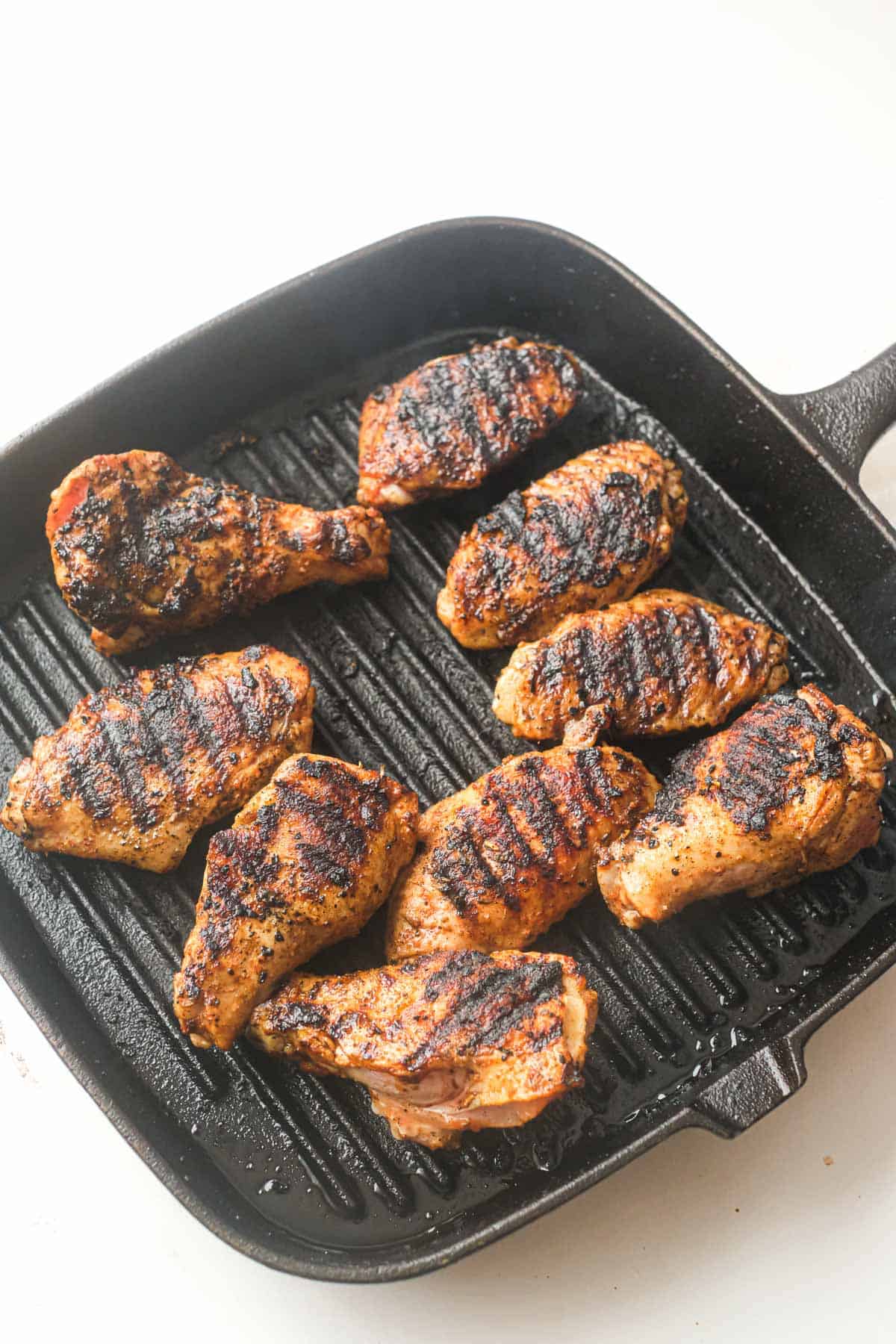 These Oven Baked Chicken Wings are made witout any flour but still turn out nice and crispy without deep frying. With this recipe you get chicken wing perfection in just under 40 minutes.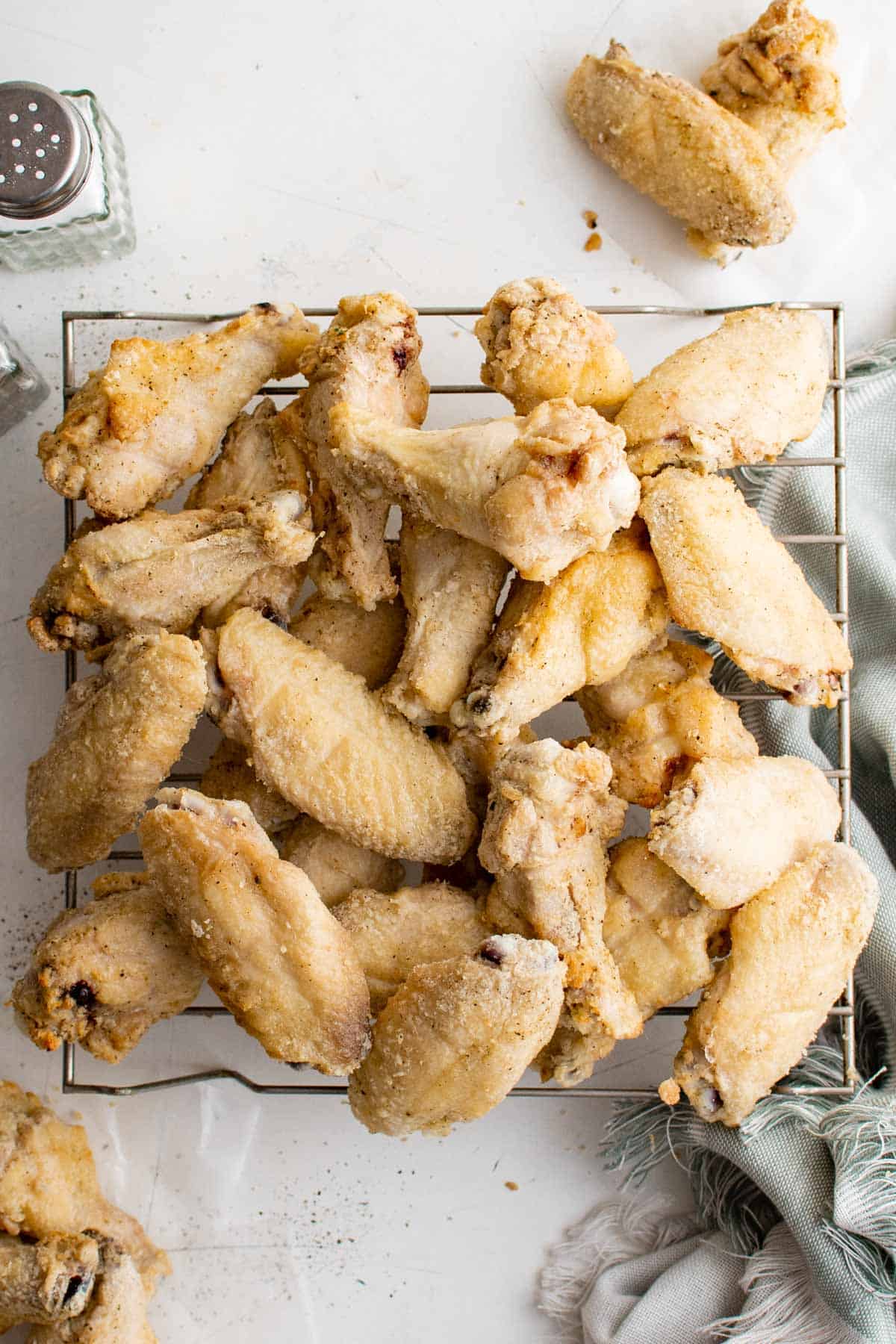 Chicken Wings Recipes – By Flavor
Flavorful Lemon Pepper Chicken Wings are so easy to make and only require 4 ingredients. Plus, they're super versatile; you can easily cook them in the air fryer, oven, on the grill, or even deep fry them.
Totally addictive Korean Chicken Wings are coated in flavorful sweet and spicy gochujang sauce. Great for serving up as appetizers, party foods, or as a main course.
Cajun Chicken Wings are spicy, salty, and bursting with incredible flavor thanks to a zesty cajun dry rub. This is a must-try wings recipe!
Honey Hot Wings are a real crowd pleaser. Aftew all, who can resist the classic combination of perfectly baked crispy chicken wings and the sweet heat of the honey hot sauce?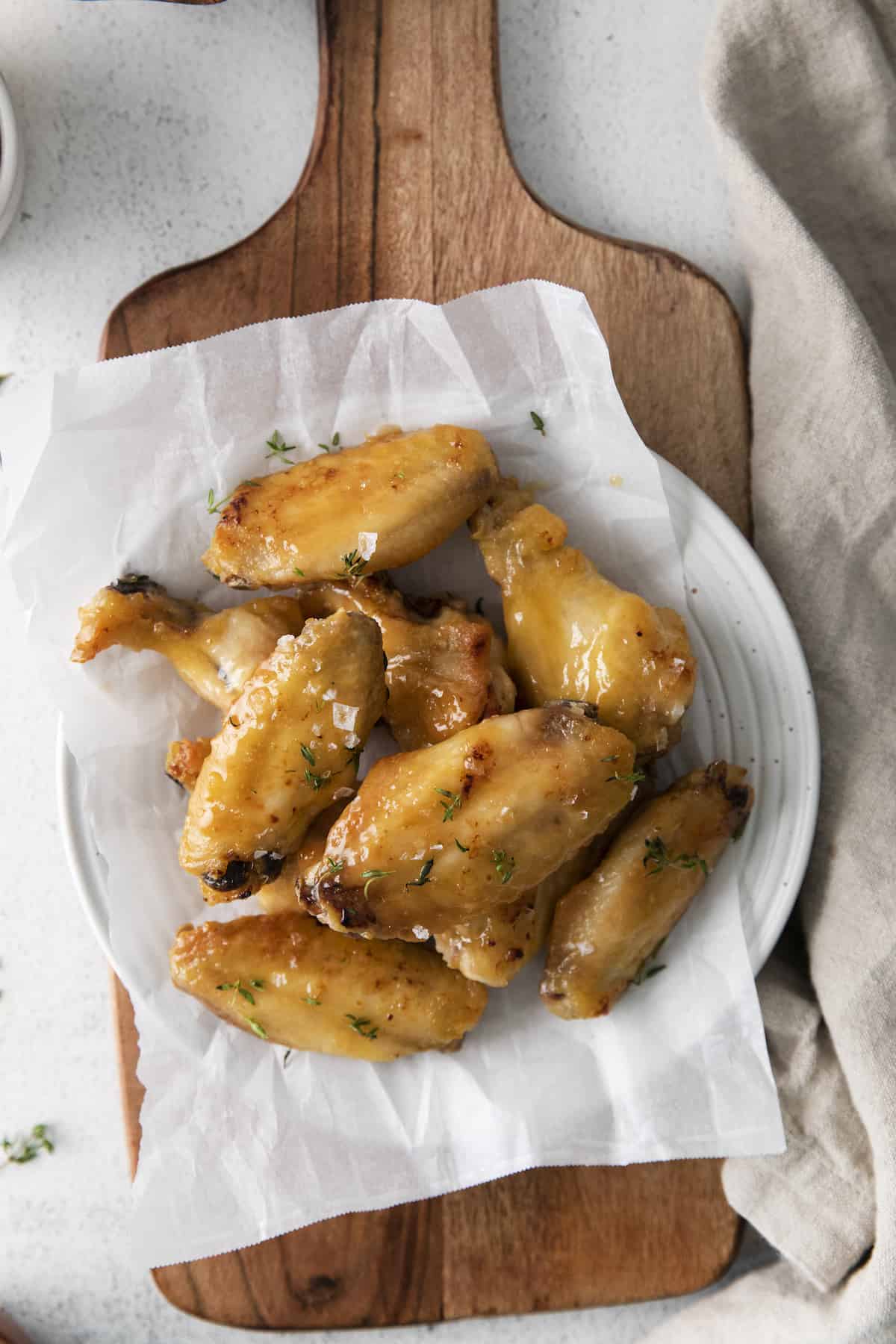 It's easy to whip up these delicious copycat Garlic Parmesan Chicken Wings at a fraction of the cost of eating out, and they taste every bit as delicious as the famous restaurant version.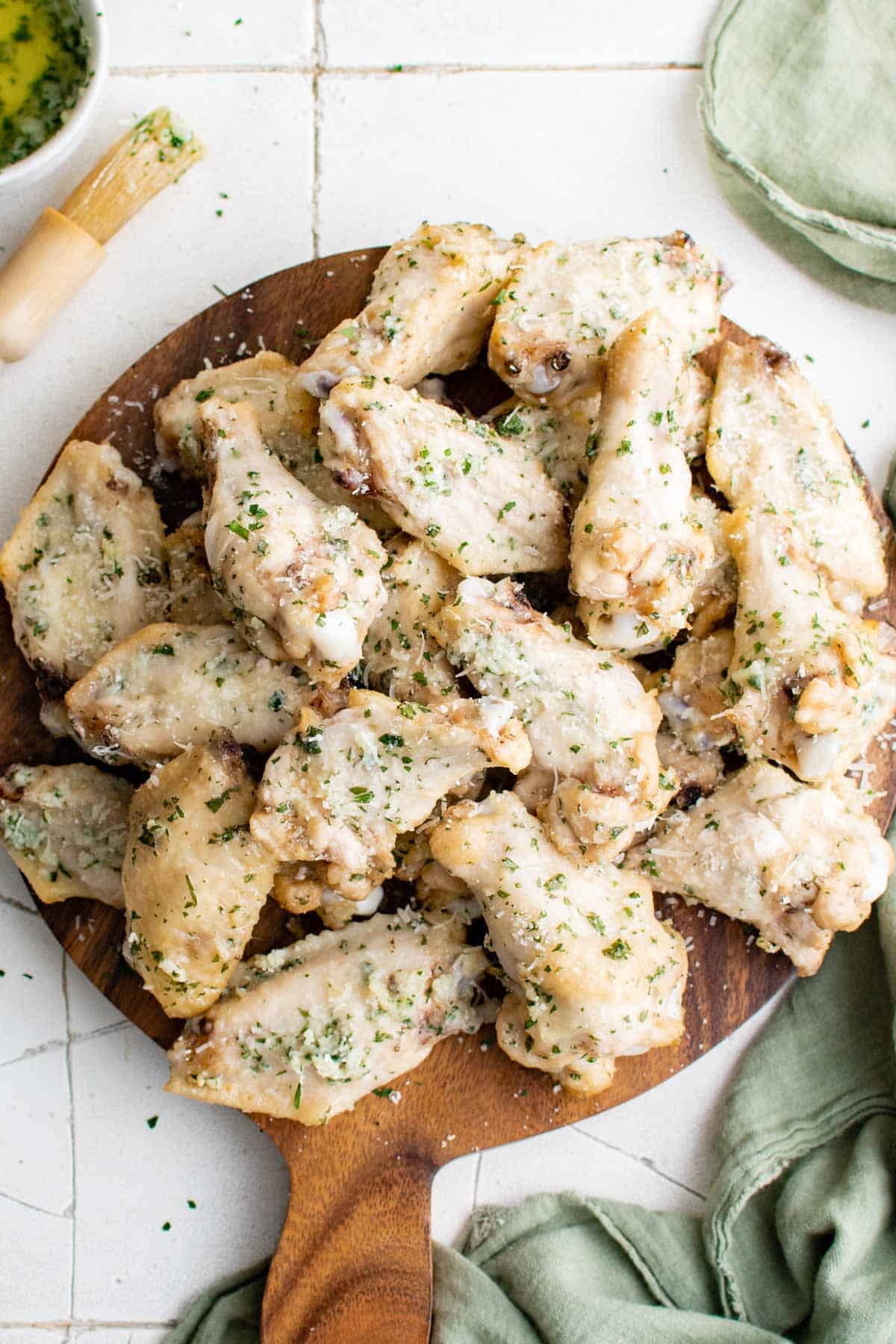 Flavorful and zesty Jerk Chicken Wings are just the thing to spice up game day gatherings, potlucks, or happy hour gatherings. They're sure to go quick, so better make a double batch!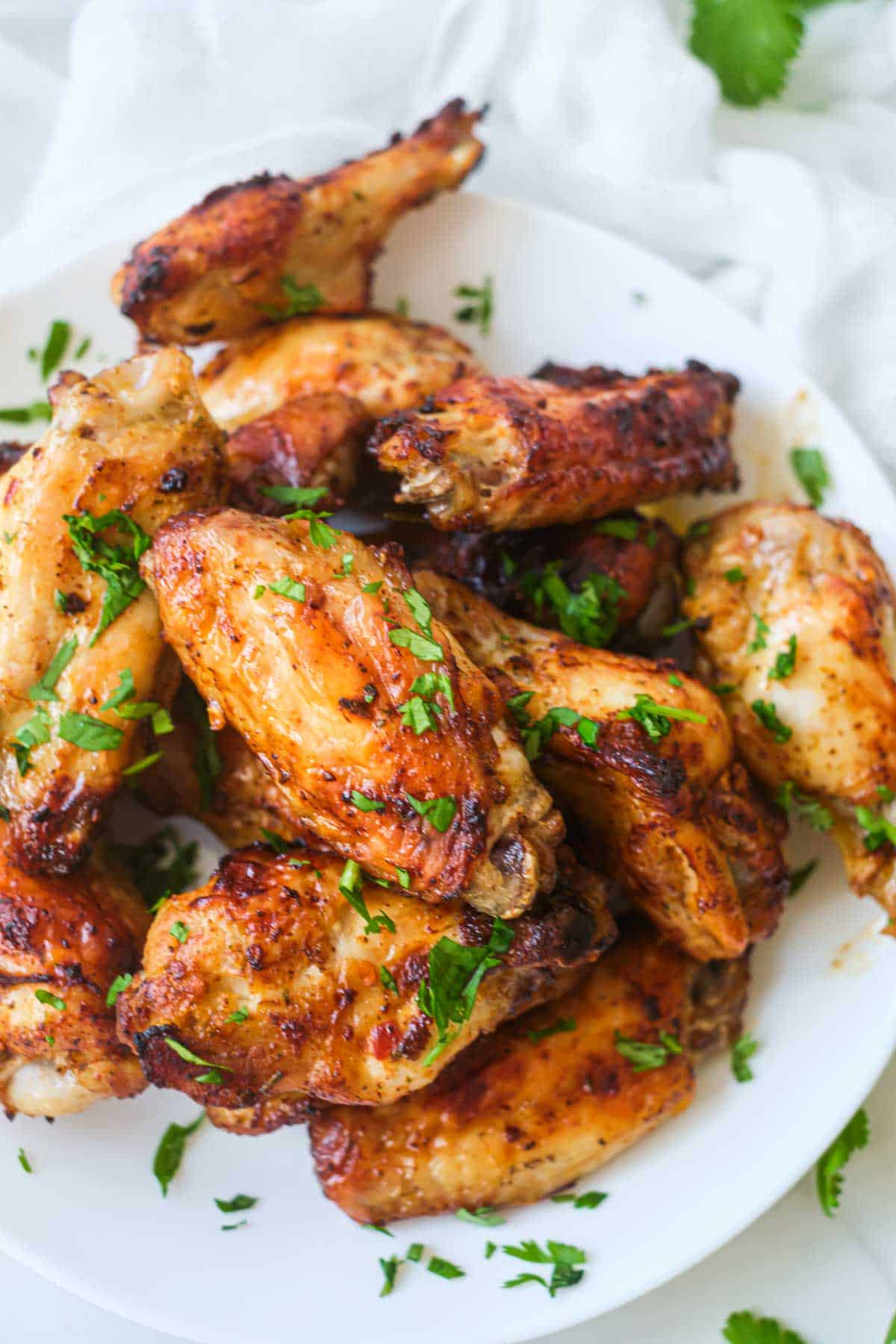 Chicken Wings Recipes – Tips and Tricks
How Many Chicken Wings in a Pound
Before you fire up the grill, preheat your oven, or pull out your air fryer, you'll want to learn how many chicken wings are in a pound, and this guide has all the details you need to prepare the right amount of chicken wings for ant occasion.
Frozen Chicken Wings in Air Fryer
Keeping a bag of frozen chicken wings on hand is a great solution for busy days. And when you cook Frozen Chicken Wings in the Air Fryer, they go from freezer to table in just 25 minutes! No thawing or added oil required.
Reheat Chicken Wings in Air Fryer
Give your leftover wings new life! When you reheat chicken wings in air fryer they turn out just as crispy and delicious as freshly made!
Chicken Wings Serving Suggestions
Once you pick your favorite (or two or three) wings recipes, don't forget to pair them with a delicious side dish! Here are some suggestions;
More Recipes You May Like